9.11.2006
we need to remember, always.
I will never, ever, ever forget.

0 Comments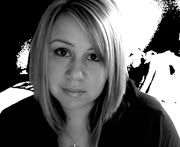 Name:
Marla
Location:
Pleasanton, CA
These are my real-life observations, experiences, rants and raves as a 32-year-old Christian woman whose nickname happens to be Bean. I am a devoted wife, step-mom, daughter, sister and friend. All of my random remarks and interests tend to make me look like an insane individual, but definitely a lover of all things pretty.
View my complete profile.